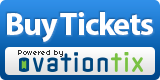 MAR 13 – APR 12

AT SOURCE
1835 14th St. NW
PRICING: First price is online,
second price is at the door.
Rounds 1 & 2: $12 | $14
Rounds 3 & 4: $15 | $17
Round 5 & Final: $20 | $22
FIST: an elimination-style bracketed improv tournament featuring 73 teams fiercely competing for audience favor. These improvisers play in new, daring, and hilarious ways over five weeks and six rounds. In the end, only one team can win! The prize for them? Become the reigning improv-smackdown champs. The prize for you? Edge-of-your-seat improv shows where anything is possible and YOU decide who advances to the next round.
Every show also features a performance by a WIT ensemble.
Headlining Ensembles
April 12:
WIT's performances are made possible by support from:
and